The College of New Jersey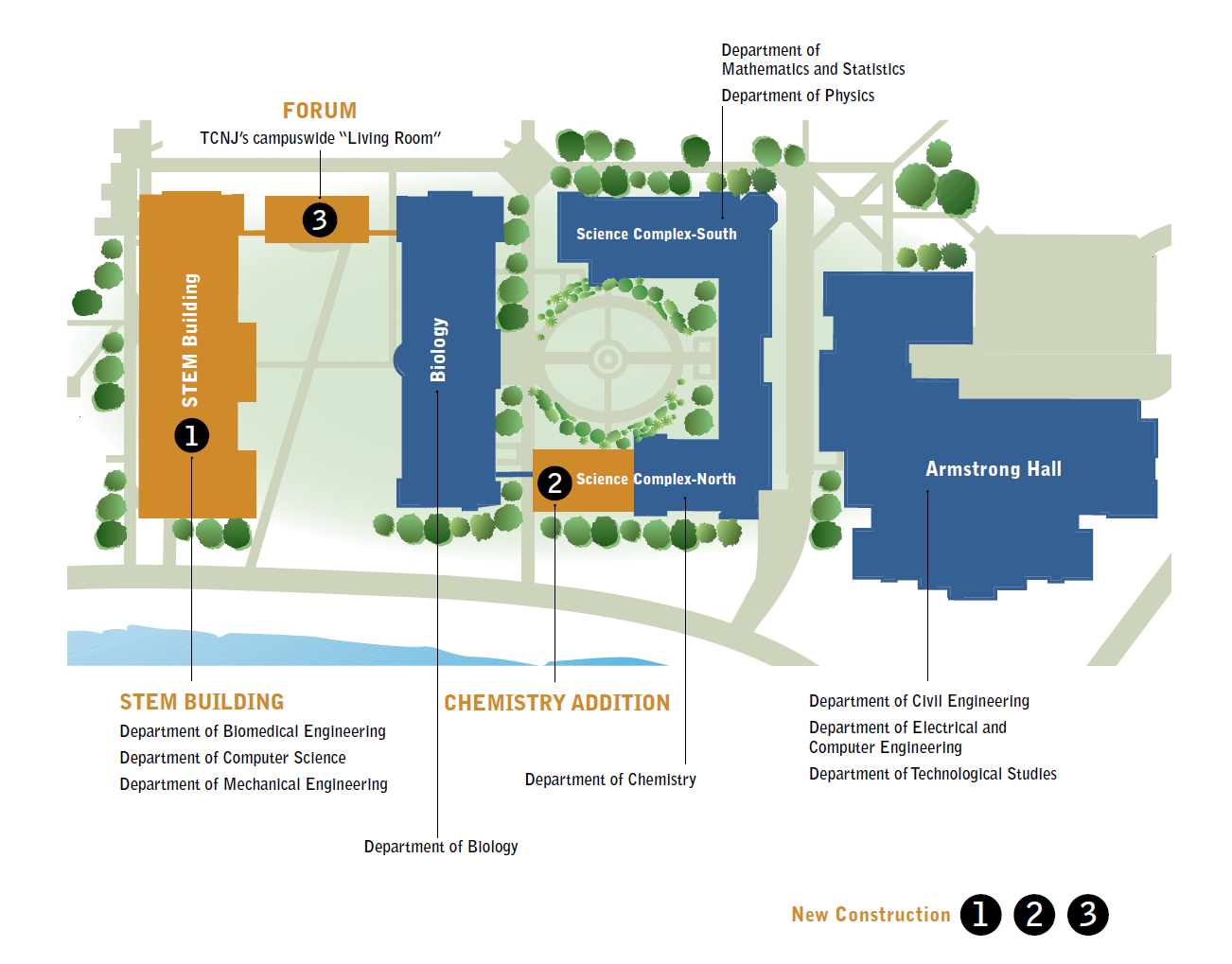 The 89,000-square-foot STEM Building is the heart of this project. It will house the Department of Biomedical Engineering, Department of Computer Science, and the Department of Mechanical Engineering.


The building has been designed from the ground up to facilitate a fresh, multifaceted approach to teaching and learning. Glass replaces walls. Interactive lounges supplant isolated hallways. Teaching and research occur across—rather than within—disciplines. By bringing students and faculty closer together, without barriers and across boundaries, we can prepare a new generation of TCNJ graduates for the demands of the STEM economy: creative thinkers who are comfortable working on teams and collaborating across disciplines.
Highlights include:
The Computer Science Faculty-Student Collaborative Research Suite will accommodate a wide array of research areas including computer imaging, networking and security, machine learning, grid computing and computational journalism, and human-computer interaction.
The High-Performance Scientific Computing Cluster strings together approximately 300 servers, and will provide a platform for the intensive computing needs of faculty and student researchers.
The Robotics Laboratory will be used for design, research, and teaching about a myriad of topics that span software algorithm and hardware design
The Biomedical Engineering Research Suite features biosafety level 2 facilities that allow for sophisticated experiments in support of research thrusts in areas such as neural engineering and prosthetics, tissue engineering, physiological control systems, and hemocompatibility.
The Mechanical Engineering Design Studio will enable students to fully develop their complex designs from concept through validation. Specialized spaces for prototyping, systems validation, material testing, and other advanced testing complement student and faculty research and design efforts.
Many informal learning spaces, such as student commons and open study rooms, have also been strategically integrated into the building's design.