General Services Administration
Theodore Levin U.S. Courthouse
Building Facts
758,400 GSF modernization
13,500 GSF new
26 courtrooms
National Register of Historic Places
The modernization of this prominent landmark building, phased to allow the federal courts to operate without interruption, will extend the useful life of the structure and contribute to the revitalization of downtown Detroit.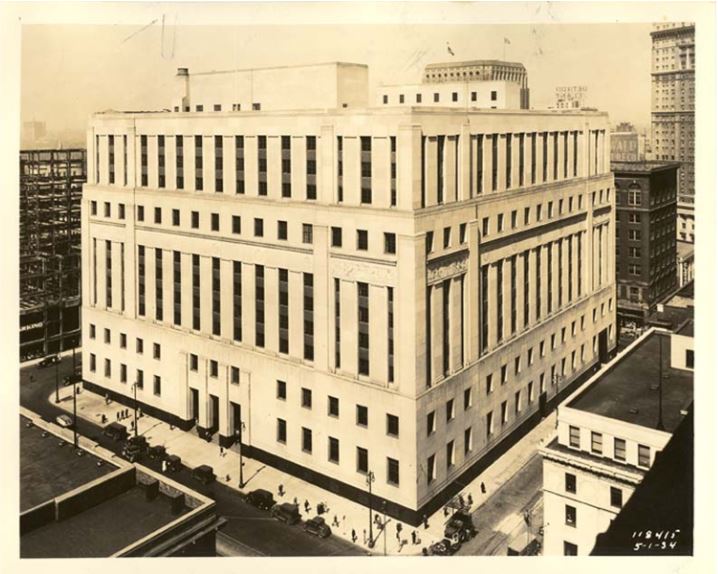 Occupying a full city block, the 1934 building originally served as the main Post Office for the city, with the Federal Courts and other federal agencies occupying the upper floors. When the Post Office moved out in the 1970s, the Federal Courts renovated much of the building, increasing the number of courtrooms from seven to twenty-six. These and subsequent interventions increased the population of the building, creating issues of circulation, meeting space, and life safety. The upgrade of MEP infrastructure, addition of a new stair/elevator tower, and reconfiguration of the basement will allow Levin to advance the mission of the US District Court and US Marshals, while providing a safe and comfortable building experience for all who work and visit there.



Interior Lightcourt Stair Tower

James Madison University

Health & Behavioral Studies Building
Building Facts
150,000 GSF
LEED Silver design
16 research labs
20 classrooms
22 teaching lab
1 health clinic
2 165-seat lecture halls
Patient simulation lab
Occupational therapy
Dietetics
Athletic training
Communication science disorders
Social work
Food production lab
Hearing clinic
The new interprofessional facility is designed to prepare students for today's team-oriented healthcare work environment. The design creates a natively landscaped, pedestrian-oriented campus gathering place on the south while negotiating a full floor of topographic rise to the north. In accordance with the precinct master plan, the building fulfills the University's aesthetic and campus goals of extending the historic Bluestone campus and creating a new, formal community entrance.
The facility is organized so that no single department dominates a floor. Dynamic signature learning spaces are distributed throughout the building along primary circulation routes, giving each department a distinct identity and facilitating interprofessional collaboration. Research labs designed to support faculty research provide opportunities for student research and hands-on learning. The building also serves the community through a separately zoned and easily accessible Speech and Hearing Clinic, exposing students to real-life clinical situations.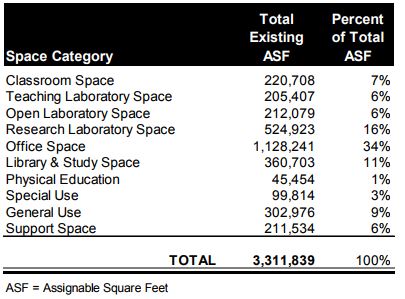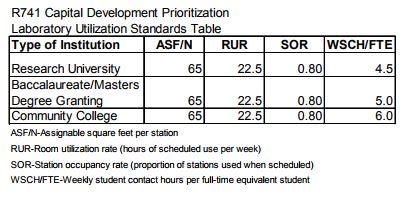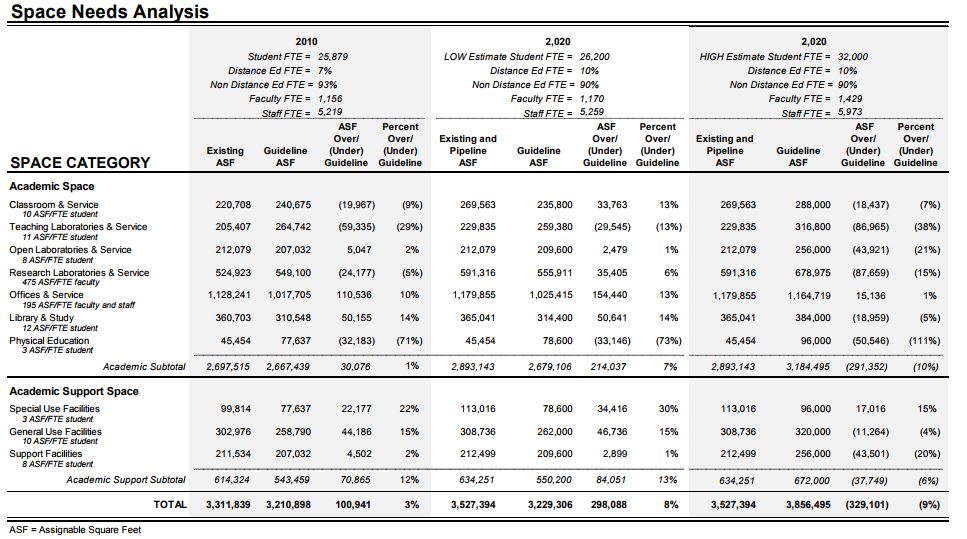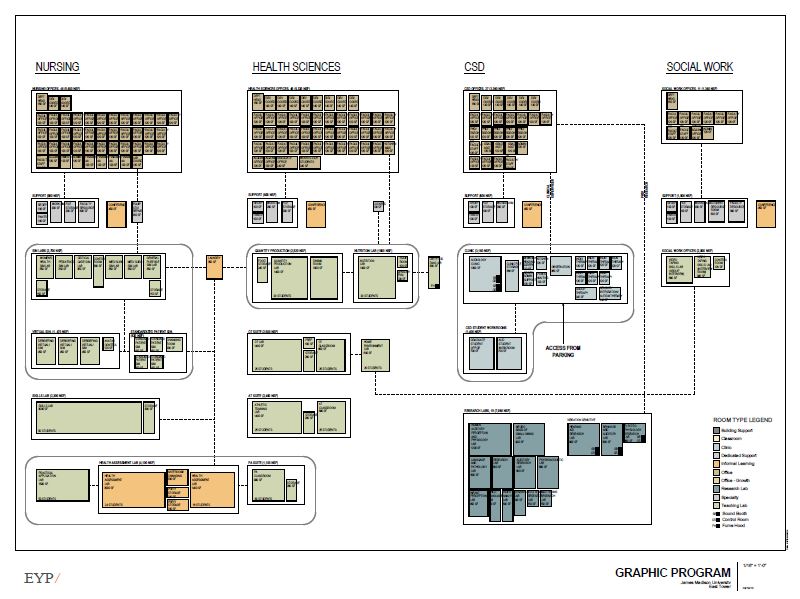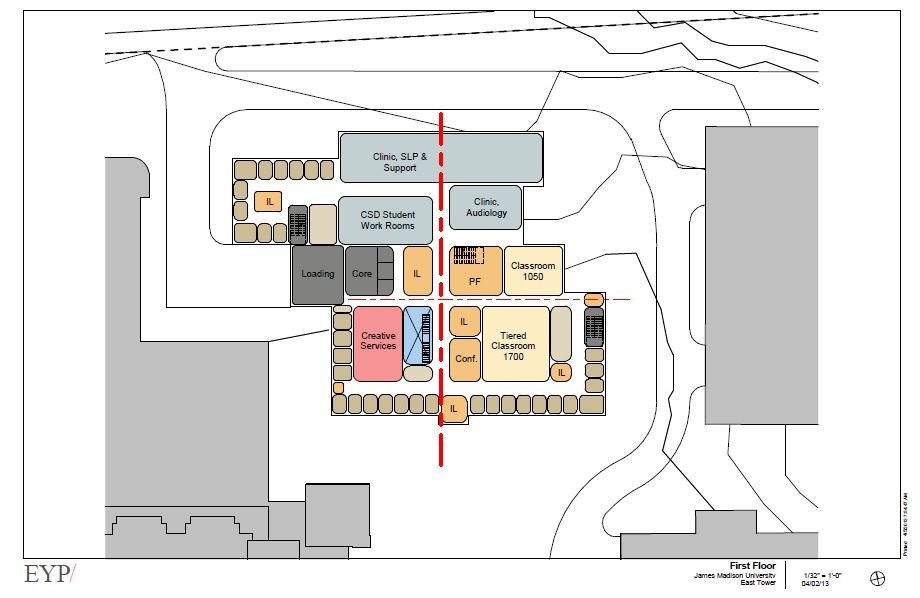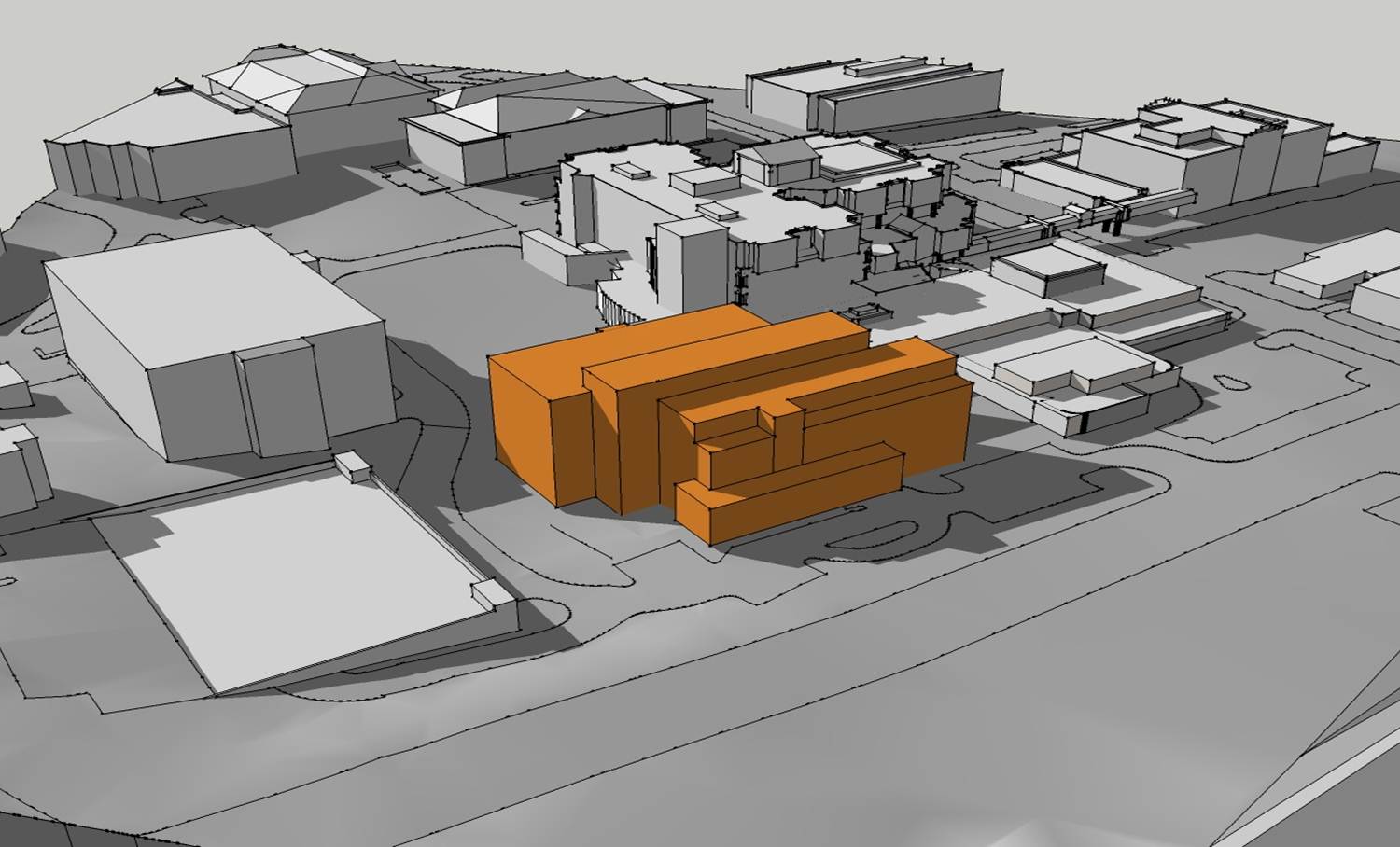 U.S. Department of Defense

ECB2
Building Facts
843,000 GSF
LEED Silver design
Seven story structure
Open office areas with large flexible floor plate
Multi Green Roofs
250 ft. connector bridge to adjacent building
Parking Structure (3,100+ spaces)Multi-Purpose Conference Centers (three 100 person reconfigurable rooms)
Unclassified Retail Spaces
Unclassified Fitness Center
Unclassified Cafeteria
Exterior Morse Code Historical message wall
The ECB2 project, a showcase piece for East Campus, is considered a weapons system in defense of our Nation and will support the next generation of Signals Intelligence and Information Assurance in support of our Nation's warfighters.
The project consists of an Operations Facility of approximately 843,000 gross square feet for 3,100+ personnel, as well as an expanded parking structure and associated generator yard. This facility is necessary to further support the Maryland Procurement Office's mission operations. The overall intent is to attract future talent for the customer by providing a comfortable, attractive and walkable campus.
The College of New Jersey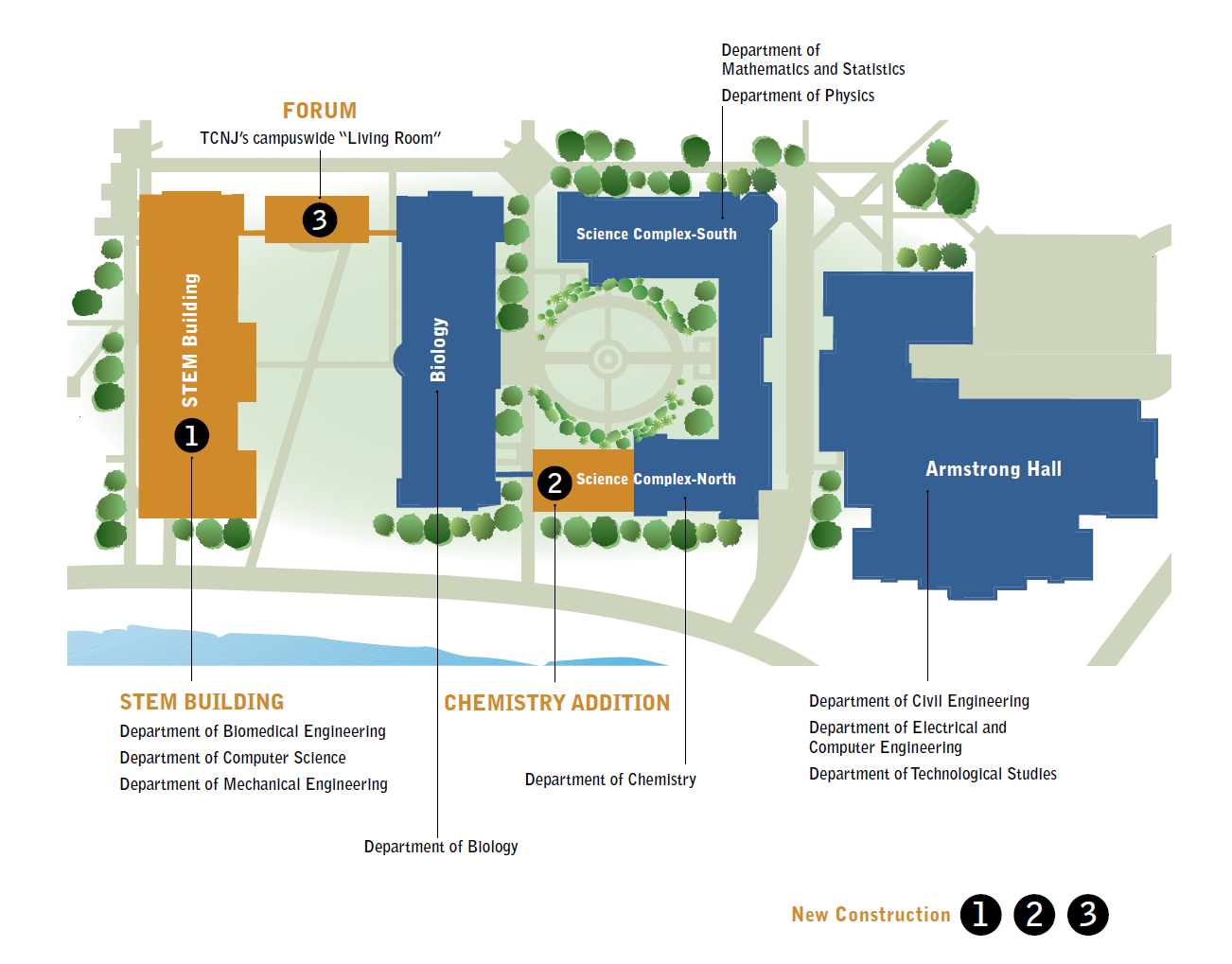 The 89,000-square-foot STEM Building is the heart of this project. It will house the Department of Biomedical Engineering, Department of Computer Science, and the Department of Mechanical Engineering.


The building has been designed from the ground up to facilitate a fresh, multifaceted approach to teaching and learning. Glass replaces walls. Interactive lounges supplant isolated hallways. Teaching and research occur across—rather than within—disciplines. By bringing students and faculty closer together, without barriers and across boundaries, we can prepare a new generation of TCNJ graduates for the demands of the STEM economy: creative thinkers who are comfortable working on teams and collaborating across disciplines.
Highlights include:
The Computer Science Faculty-Student Collaborative Research Suite will accommodate a wide array of research areas including computer imaging, networking and security, machine learning, grid computing and computational journalism, and human-computer interaction.
The High-Performance Scientific Computing Cluster strings together approximately 300 servers, and will provide a platform for the intensive computing needs of faculty and student researchers.
The Robotics Laboratory will be used for design, research, and teaching about a myriad of topics that span software algorithm and hardware design
The Biomedical Engineering Research Suite features biosafety level 2 facilities that allow for sophisticated experiments in support of research thrusts in areas such as neural engineering and prosthetics, tissue engineering, physiological control systems, and hemocompatibility.
The Mechanical Engineering Design Studio will enable students to fully develop their complex designs from concept through validation. Specialized spaces for prototyping, systems validation, material testing, and other advanced testing complement student and faculty research and design efforts.
Many informal learning spaces, such as student commons and open study rooms, have also been strategically integrated into the building's design.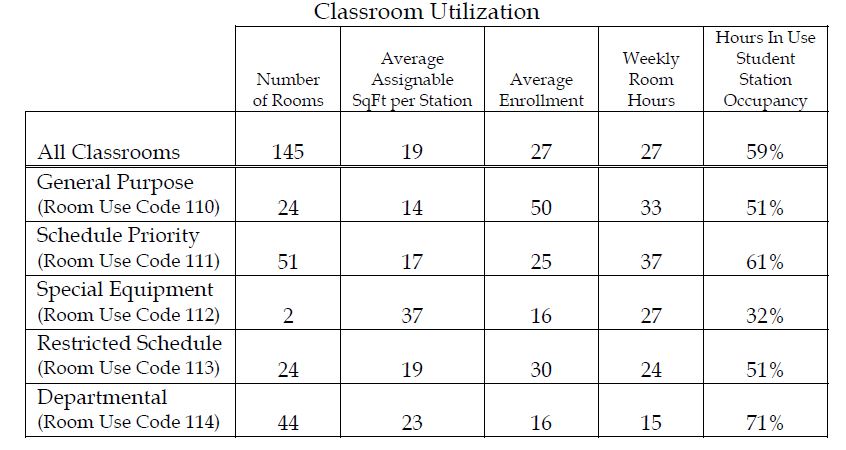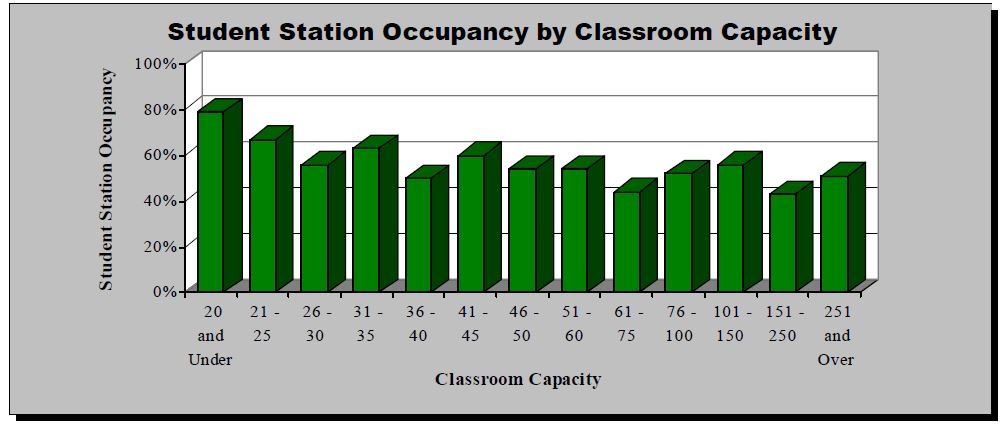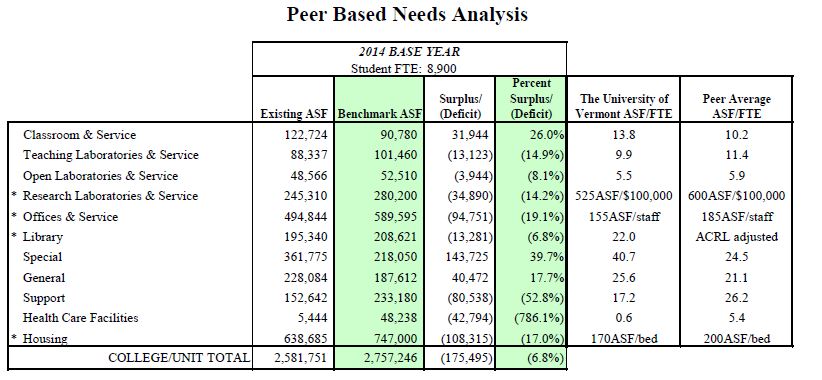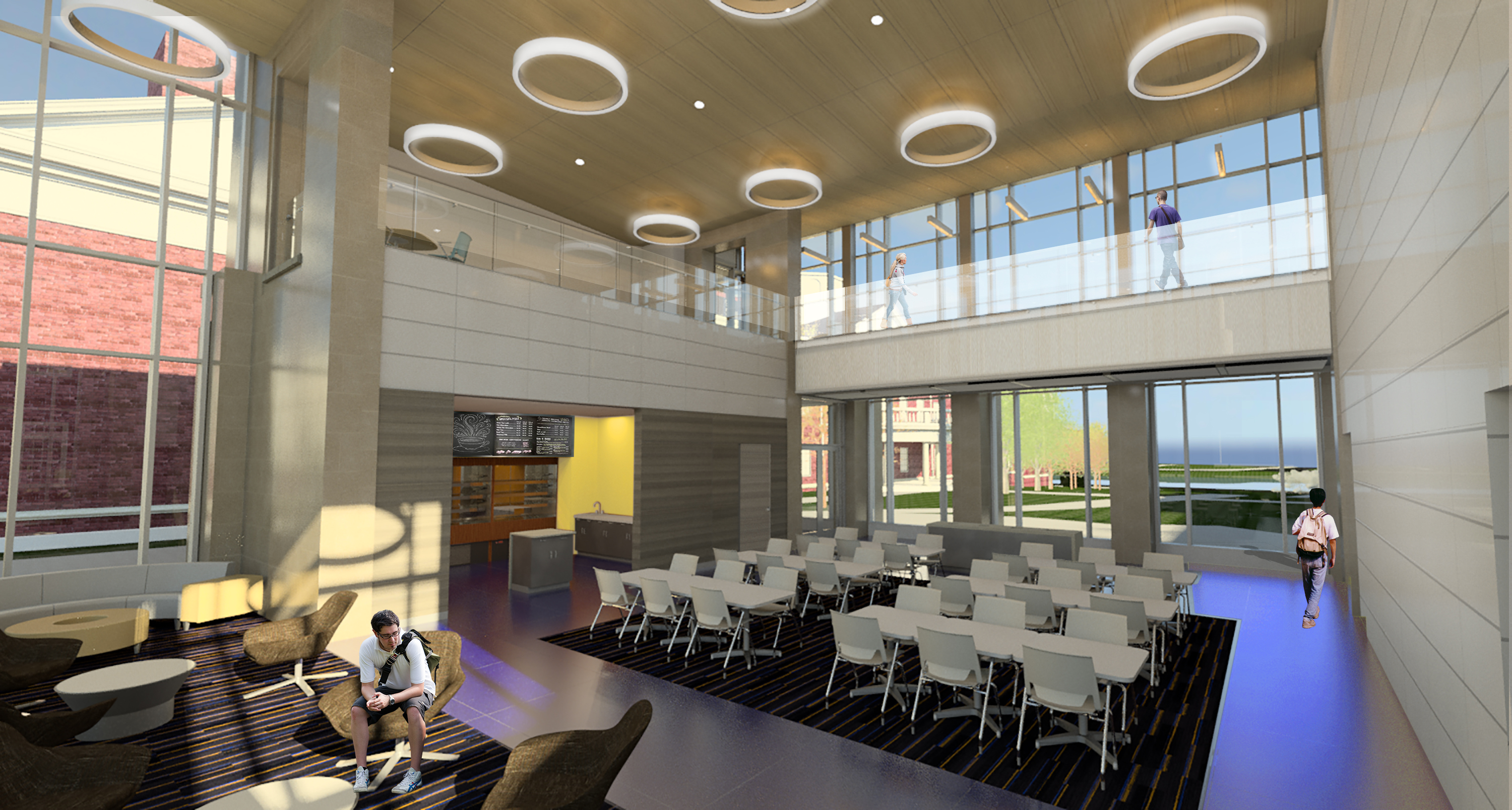 The College of William & Mary
Integrated Science Complex (ISC) III
Building Facts
113,000 GSF new
162,000 GSF modernization
Applied Science
Biology
Chemistry
Psychology
Interdisciplinary Research
Chartered in 1693, the second-oldest college in the United States is a top-ranked public research university whose historic campus is restored to its 18th century appearance. William & Mary envisioned the third phase of the ISC as an important step toward advancing its science facilities. The guiding principles of this project included the creation of an interconnected and truly integrated science complex; the promotion of cross-disciplinary research; and the strategic grouping of departments and activities for optimal adjacencies.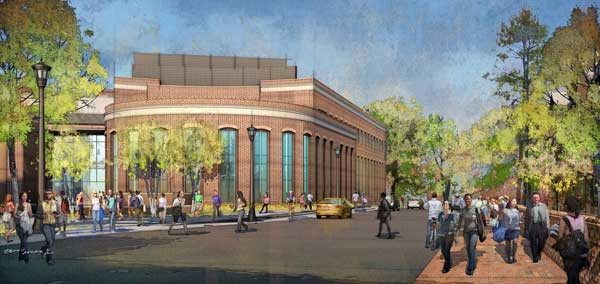 To achieve these goals, the design team led a series of four departmental and group work sessions with W&M faculty, researchers, administration and other stakeholders to define and clarify the critical issues, strategic project drivers, key concerns, opportunities and desired outcomes. The resulting design supports a unified approach to teaching and research and long-term flexibility with reconfigurable laboratory spaces and promotes intellectual community by emphasizing faculty-to-faculty interaction. Energy analysis and sustainability strategies aggressively reduce energy consumption.